Experienced, Professional Pest Control Services In Argyle, TX
No matter where you live, pests will always be a problem that needs to be dealt with. Thankfully, the professionals from Mayco Pest and Termite Control are here to help. With more than ten years of experience in the pest control industry and a commitment to delivering top-of-the-line solutions, Mayco Pest and Termite Control is the right choice for all of your pest control needs. We have a deep understanding of area pests and how to prevent them from taking over your Argyle property. Say goodbye to spiders, cockroaches, termites, and other pests when you partner with the professionals here at Mayco Pest and Termite Control. We're happy to find the right solution for your home or business.
Home Pest Control In Argyle, TX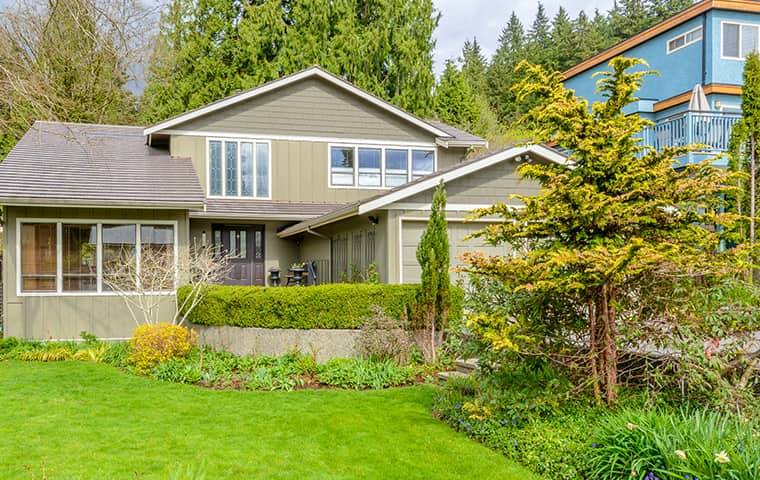 Owning a home comes with many responsibilities, and one of those responsibilities is protecting your residential property from pests. A wide variety of pests are always searching for new opportunities to invade your Argyle, TX property and gain access to resources such as food, water, and shelter. However, with the help of the technicians here at Mayco Pest and Termite Control, you can rest assured that your home will remain free of pests throughout the entire year. Our goal is to provide residential service options that eliminate current pest problems and prevent new pests from invading your home in the future. And, because we understand that every home is different, we'll develop a unique treatment plan based on the needs of your home, family, and schedule. In addition to general pest control plans, we also offer a variety of specialty pest control solutions, including rodent control, termite control, and mosquito control. Get in touch with Mayco Pest and Termite Control today for more information about our customized residential pest control plans.
Commercial Pest Control In Argyle, TX
When you run a business, the last thing you want to have to deal with is a pest infestation. Not only are pests an annoyance, but they can also cause several major problems in your business. Invading pests damage property, spread harmful diseases, destroy important equipment, and disturb your customers. To defend your Argyle commercial property from rodents, insects, and other common pests, don't hesitate to turn to the experienced pest management professionals here at Mayco Pest and Termite Control. We are committed to delivering ongoing commercial pest control services to defend your Argyle business from pests throughout every season. Our commercial pest control process begins with a thorough inspection of your property to determine current pest problems and areas of concern. Then we'll customize a commercial pest control plan to fit the needs and regulations of your specific business industry. If you're ready to receive excellent pest management services you can trust, turn to the professionals here at Mayco Pest and Termite Control today.
Rodent Control: How To Get Rid Of Rodents On Argyle Properties
No one wants to deal with a rodent infestation. Rodents are destructive and dangerous pests that cause many problems for Argyle property owners. They chew on wires, rip up insulation, contaminate food, and spread dangerous diseases to your family. When it comes to ridding your Argyle home or business of rodents, you can't go wrong with a little help from the technicians here at Mayco Pest and Termite Control. For nearly a decade, we have been committed to helping residents protect their properties from all kinds of pests, including rodents. Our licensed professionals have what it takes to provide excellent services to eliminate your rodent problems once and for all. Get in touch with Mayco Pest and Termite Control today to give your Argyle home or business the complete protection it needs.
What Keeps Ants Away From Restaurants In Argyle, TX?
Ants are common insects that often invade Argyle restaurants while foraging for food. Although ants prefer to build their nests outdoors, they often get into Argyle businesses in search of food. The last thing your customers want to see when they're dining is an ant crawling across the table.
To avoid attracting ants into your Argyle business, keep the following ant prevention tips in mind.
Seal cracks and crevices around your foundation, doors, windows, and exterior walls.
Keep your garbage cans and compost bins sealed tightly.
Locate sources of excess moisture and get rid of them.
Eliminate any scout ants you find in your Argyle business.
Keep your property clean and free of food debris.
Wash the dishes regularly and wipe down counters to remove sticky residues.
If ants still invade your restaurant despite the prevention measures you take, then it's time to contact the professionals here at Mayco Pest and Termite Control. We'll work with you to find the right treatment for all of your pest control needs. Reach out to us today to get started.
Request Your Free Inspection
Complete the form below to schedule your no obligation inspection.