Professional Pest Control For Celina, TX Properties
Protect your Celina home or business from the wide variety of pests that live in our area by partnering with the skilled technicians here at Mayco Pest and Termite Control. We have been providing high-quality pest control solutions for residents in Celina and the surrounding areas for over ten years, which means you can trust us to get the job done right. With our technicians by your side, you don't have to worry about pests causing problems in or around your Celina property. For more information about all of the commercial and residential pest control services we have to offer, contact Mayco Pest and Termite Control today.
Home Pest Control In Celina, TX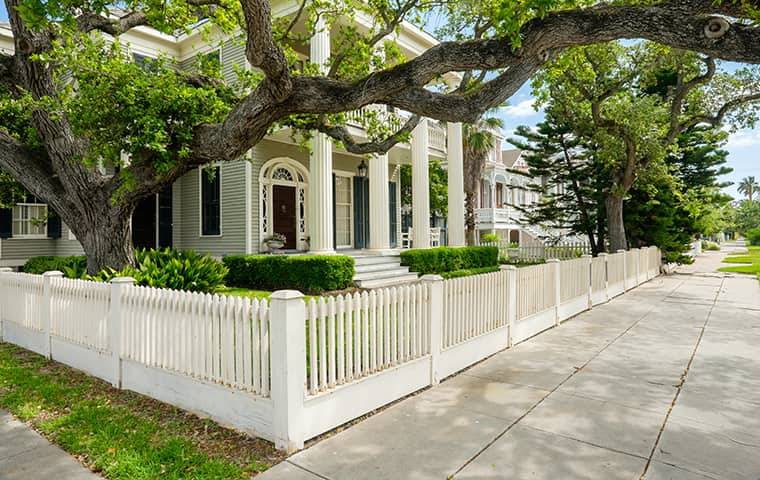 You should feel at ease in your own home. But when rodents, insects, and other common pests take over your residential property, your home becomes an uncomfortable place to live. The best way to ensure pests don't invade your property and threaten your peace of mind is to put into place a year-round home pest control plan from Mayco Pest and Termite Control. Our goal is to deliver excellent pest control services that you can trust to keep your property pest-free throughout every season. No matter what type of pest problem you're dealing with, we have you covered. Don't allow dangerous and destructive pests to invade your residential property and get in the way of your quality of life. Instead, reach out to Mayco Pest and Termite Control for outstanding home pest control services you can trust.
Commercial Pest Control In Celina, TX
When pests get into your Celina business, it's not something you can simply ignore. Invading pests are more than a mild nuisance, they're a threat to your property and can harm the health of your customers and employees. To keep your property, customers, and reputation protected from pests, you need ongoing commercial pest control services from Mayco Pest and Termite Control. We are dedicated to delivering top-of-the-line pest control solutions that will eliminate existing pest problems and prevent new pests from taking over your property in the future. At Mayco Pest and Termite Control, we treat every situation differently, depending on the needs of your business. By utilizing customized pest management options and proven methods of control, we provide the most effective commercial pest control solutions possible. If you're looking for a way to rid your Celina home of pests, look no further than the professionals here at Mayco Pest and Termite Control. We'll work with you to find the perfect plan for your commercial property.
How To Keep Your Home In Celina Safe From Termites
Most people are aware of how destructive termites can be. These small, social insects live together in massive colonies and are known for causing significant structural damage to homes and businesses alike. When it comes to protecting your Celina home from termites, you have limited options. And one of those options is implementing a few termite prevention tips. Implement the following termite prevention tips to avoid attracting termites to your residential property.
Clear debris from your gutters and ensure your downspouts direct water away from the exterior of your home.
Minimize areas of direct wood-to-soil contact around your home.
Inspect your property for signs of termite activity, including mud tubes, discarded wings, and swarmers.
Reduce sources of excess moisture such as leaky pipes, dripping faucets, and water-damaged wood.
Locate and seal gaps in your foundation and exterior walls.
Remove wooden materials from your lawn, such as stumps, fallen trees, and old fence posts.
If termites are causing problems around your Celina home, the professionals from Mayco Pest and Termite Control are here to help. We're committed to delivering excellent termite control solutions that get the job done right. Contact us today to get started on your first treatment.
What Is The Best Way To Identify Bed Bugs In Celina?
Bed bugs are small, reddish-brown insects that feed on the blood of humans. Unfortunately, these small pests are difficult to identify and even more difficult to get rid of. If bed bugs are living in your Celina home, here are a few of the signs they'll leave behind:
White eggs no larger than the size of a pinhead in your mattress, carpets, and furniture
Dark, reddish-brown spots of excrement on your mattress and bedding
Bloodstains on your sheets, clothing, and pillowcases, left behind after bed bugs finish feeding
A strong unpleasant odor that smells like coriander
Rows or clusters of bites on your skin
While looking for signs of bed bugs is a great start to identifying bed bugs, the best way to identify a bed bug infestation in your home or business is with the help of a trained professional. At Mayco Pest and Termite Control, we have what it takes to identify and eliminate bed bugs in no time at all. Give us a call today for more information about our bed bug control process.
Request Your Free Inspection
Complete the form below to schedule your no obligation inspection.