Professional Pest Control For Lewisville, TX Properties
If you asked a Texan about suggested places to live, their reply would likely point towards the city of Lewisville. This charming southern town is one of the fastest-growing cities in the United States and the 33rd fastest-growing area in all of Texas State. Today, nearly 100,000 people live within the city's 36 square miles, which is riddled with a diverse selection of businesses, homes, and entertainment venues. Lewisville may be popular for many reasons, but its growing fame certainly does not include any of its growing pest concerns.
Although there may be some ways to prevent the presence of pests around residential and commercial properties, fears related to chronic infestations are on the rise. If you need fast, professional, and affordable pest control options around your Lewisville property, why not reach out to the team at Mayco Pest and Termite Control? We provide full-service pest management options for property owners of all types, combatting some of the area's most dangerous animals with leading-edge technology. When you're ready to take back control of your property, Mayco Pest and Termite Control will have your back. Call today to secure your spot on our pest control roster.
Home Pest Control In Lewisville, TX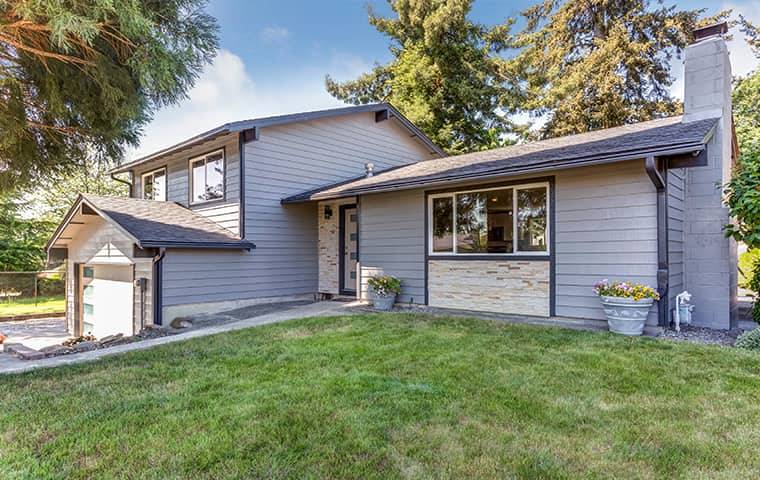 At Mayco Pest and Termite Control, we believe that every residential property deserves to get and stay pest-free. This requires only the highest level of pest control, which our team is fully capable of providing. After years of service in the industry, we have developed foolproof plans that actionably remove pests from your property.
Every residential pest control plan from Mayco Pest and Termite Control comes with the following services:
Comprehensive interior and exterior inspections, resulting in full-service pest control recommendations.
Treatment services that don't just address the symptoms, but truly dig out the root of the issue.
A pest-free guarantee from us to you! Enjoy follow-up services that promise to address any lingering issues in or around your property.
Submit an online contact form to get a residential pest control plan right away.
Commercial Pest Control In Lewisville, TX
No matter what industry your business operates in, investing in high-quality pest control will be necessary to protect your customers, employees, and bottom line. At the end of the day, failing to address important pest control needs will leave your business vulnerable to infestations, contaminations, and even impending lawsuits.
The team at Mayco Pest and Termite Control makes it easy to receive commercial pest control without the added concern of micromanagement or inflexible scheduling. We adapt to any and every business type, including but not limited to:
Daycare centers
Healthcare facilities
Distribution warehouses
Food services
Office buildings
Retail strip malls
Apartment complexes
Even if your industry is not listed above, Mayco Pest and Termite Control are still available to help at any time. Get in touch with our Lewisville office to discover commercial pest control solutions for your local business.
Benefits Of Tick Control For Lewisville Residents
Even in a city as urbanized as Lewisville, the threat of tick activity is still very real for local home and business owners. A single tick bite can spread serious illnesses that require medical assistance. What's more, they may lead to itching, bleeding, and even secondary infections. Establishing ongoing tick control may be the best option for you and your family, especially if you have struggled with tick concerns in the past. Here are a few of the biggest benefits related to localized tick control:
Lower populations make being outside much more enjoyable
Fewer ticks result in a lower risk of spread diseases
Ongoing tick control adds to your peace of mind
Mayco Pest and Termite Control is a proud provider of tick abatement programs throughout the growing season. Learn more about our system of pest elimination by getting in contact with a certified representative.
Five Easy Ways To Keep Rodents Out Of Your Lewisville Home
Rodents kept as pets are one thing, but rats and mice acting as pests are quite another. The presence of wild rodents in your home could seriously affect your family's well-being, safety, and peace of mind. Below are five easy ways of keeping marauding rodent species far away from your Lewisville property.
1. Caulk and seal any entry point that is quarter-sized or smaller. Mayco Pest and Termite Control recommend waterproof varieties that are built to withstand the elements.
2. Place all food items in properly sealed containers.
3. Throw garbage into properly sealed bins.
4. Purchase dehumidifiers for use in the home.
5. Confirm ongoing rodent control with Mayco Pest and Termite Control.
Get rodent control for your commercial business, residential property, or anything in between. Submit an online contact form for a free rodent inspection at your earliest convenience.
Request Your Free Inspection
Complete the form below to schedule your no obligation inspection.