Professional Pest Control For Little Elm, TX Properties
Little Elm is a city in Denton County and is part of the Dallas-Fort Worth Metroplex. This welcoming community is an extended suburb of Dallas that many people are proud to call home. Unfortunately, many pests live in our area and are capable of taking over our Little Elm properties. Whether you want to defend your property against insects, spiders, rodents, or other pests, you can depend on the skilled technicians here at Mayco Pest and Termite Control. For over a decade, we have been committed to delivering excellent pest control solutions for home and business owners alike. Say goodbye to dangerous and destructive pests when you partner with Mayco Pest and Termite Control today!
Home Pest Control In Little Elm, TX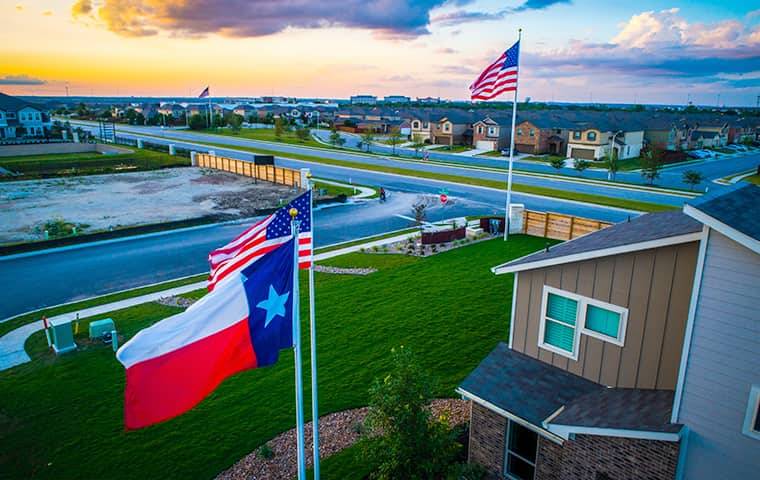 Your Little Elm home is your safe haven, but when pests invade your home can start to feel more like a dangerous environment to live in. When it comes to defending your residential property against pests, you can't go wrong with a little help from the skilled pest management professionals here at Mayco Pest and Termite Control. We have a deep understanding of area pests and how to keep them away from your Little Elm home. Our residential pest control process begins with a detailed inspection of your property to identify current pest issues, entry points, and conducive conditions. After we identify what pest problems you're experiencing, we'll develop a treatment plan that targets your specific pest control needs. Get in touch with the technicians here at Mayco Pest and Termite Control today to ask about all of our effective residential pest control solutions.
Commercial Pest Control In Little Elm, TX
Invading pests are more than a simple nuisance for business owners. Not only are many pests destructive, but they can also spread dangerous diseases and drive away your customers. To protect your customers, employees, property, and reputation from pests, implement an ongoing commercial pest control plan from Mayco Pest and Termite Control. We are a full-service pest control provider committed to providing each customer with the individualized care they need. We understand that pest infestations have a devastating impact on the success and reputation of your business, which is why we work quickly to eliminate pest problems at their source. After a detailed inspection of your property, we'll develop a comprehensive treatment plan that fits the needs and regulations of your Little Elm business. No matter what type of treatment you need, you can count on Mayco Pest and Termite Control to provide a customized solution that gets the job done right. If rodents, cockroaches, termites, or other pests are causing problems in and around your commercial property, the professionals at Mayco Pest and Termite Control can help. Give us a call today for more information about all of our effective commercial pest control services.
Do Rodents In Little Elm Carry Diseases?
Rodents are common household pests recognized for their strong front teeth that grow continuously throughout their lives. Unfortunately, rats, mice, and other rodents cause many problems when they invade Little Elm properties. Rodents chew through important wires, contaminate food items, gnaw on furniture, and spread harmful diseases. While most rodents would rather hide from you than get in your way, it's important to remove rodents from your property before they have the opportunity to spread dangerous diseases to you and your family. Some of the diseases rodents are known to spread include rat-bite fever, hantavirus, salmonellosis, and babesiosis. The best way to avoid rodents and the diseases they spread is by implementing a professional rodent control plan from Mayco Pest and Termite Control. We work hard to control pest problems of all shapes and sizes. Whether you're dealing with mice, rats, squirrels, or some other rodent problem, you can count on the technicians here at Mayco Pest and Termite Control to help. Give us a call today for more details about all of the excellent rodent control services we have to offer.
Ant Prevention: What Little Elm Homeowners Ought To Know
Ants are the number one most common pests found within homes in the United States. These small insects generally live outdoors but have no problem getting into your home while foraging for food to bring back to their colonies. To avoid attracting ants into your Little Elm home, implement the ant prevention tips listed below.
Reduce all sources of excess moisture by repairing leaky pipes, installing dehumidifiers in damp portions of your home, and clearing debris out of your gutters.
Keep your garbage cans and compost bins sealed with tight-fitting lids.
Pick up uneaten pet food and store dry pet food in airtight containers instead of the paper bags and boxes they come in.
Avoid leaving ripe fruit and other food items out on your countertops.
Maintain a sanitary environment within your home.
Seal cracks and crevices around your foundation and exterior walls.
Prevention tips are helpful, but they're no replacement for professional pest control services. If you're experiencing ant problems, don't hesitate to reach out to the technicians here at Mayco Pest and Termite Control.
Do We Really Have Bed Bugs in Little Elm?
While most people don't want to believe it, bed bug infestations are widespread. These biting insects are closely associated with people because their sole source of nutrition is the blood of warm-blooded animals, and human blood is their preferred food source.
Bed bugs move from home to home with the help of people. These tiny insects will crawl onto our clothing or belongings and move wherever we take them, including into our Little Elm homes. Coming into contact with bed bugs is not difficult since they spend time wherever we do- hotels, airports, schools, laundry mats, and, unfortunately, our homes!
If bed bugs in Little Elm are ever accidentally introduced into your home, Mayco Pest and Termite Control can provide you with the customized services necessary to eliminate them. Call today to learn more!
Three Things Everyone In Little Elm Should Know About Cockroaches
Cockroaches are pests that make Texas homeowners cringe; they develop large populations, contaminate food, create foul odors, and spread disease.
Learning about these unsavory pests is an excellent way to help stop them from taking over your home. Here are three things everyone should know about cockroaches in Little Elm:
Cockroaches thrive in Little Elm homes because our houses provide them with the food, warmth, and moisture they need for survival.
Cockroaches communicate with each other by laying down pheromone trails. The pheromones they emit are why a cockroach infestation is often associated with unpleasant odors.
Cockroach infestations are difficult to avoid because they can enter our homes in many different ways. They can move indoors on their own taking advantage of cracks and other defects in our home's exterior. They can also hitchhike inside second-hand items, deliveries, and other items we bring into our homes.
To learn how to get rid of cockroaches from your Texas home, reach out to us at Mayco Pest and Termite Control. We are committed to helping our customers maintain properties free of cockroaches and other common household pests in Little Elm.
Why Professional Mosquito Control For Your Little Elm Yard Is A Good Idea
There are some steps that, as a homeowner, you can take to make your property less attractive to biting mosquitoes. Doing things like eliminating standing water, maintaining your lawn, and planting plants that naturally repel mosquitoes can help reduce the number of mosquitoes attracted to your property.
While DIY mosquito control options are helpful, the best way to maintain a Little Elm yard not being overrun by mosquitoes is professional mosquito control. Professionals understand mosquito behavior, how to find their breeding sites, and the steps necessary to keep mosquitoes at bay.
At Mayco Pest and Termite Control, we offer monthly mosquito treatments from March through October- when mosquito populations are at their highest. With the help of our mosquito control services in Little Elm, mosquitoes won't ruin the time you want to spend in your yard with family and friends.
How Dangerous Are The Spiders In My Little Elm Home?
There is good news and bad news when it comes to spiders in Texas. The good news is that the spiders you encounter in your Little Elm home are likely harmless. The common household spiders that move into our houses following their prey typically only have venom potent enough to harm the insects they feed on, not people.
The bad news regarding spiders is that in Texas, we are home to the two species of dangerous spiders that live in the United States. However, the brown recluse spider and the black widow spider prefer to live outside and don't often find their way into our homes. If you are unsure about the type of spider you have spotted on your property, don't hesitate to reach out to us. Our professionals will identify the species and provide the treatments necessary to eliminate unwanted spiders and their insect prey.
Contact us today to learn more about Mayco Pest and Termite Control and our full-service pest control options!
Request Your Free Inspection
Complete the form below to schedule your no obligation inspection.